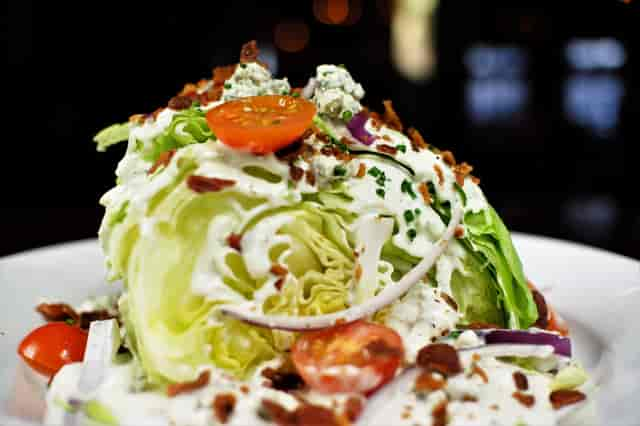 Our Chef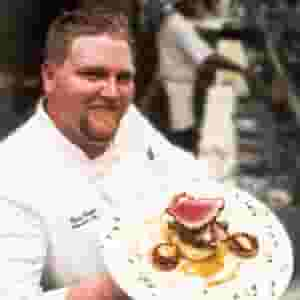 Richard Ryan Hamlin
Our chef takes great pride in creating new menu items and events every season. 

RUSTY HAMLIN is a partner and consultant with Atkins Park Taverns and the executive chef for Zac Brown Brand and host of the renowned pre-concert dinner party, the "Eat & Greet" and most recently the Southern Ground Tailgate on 18 Wheels.

Born in Baton Rouge, Rusty grew up steeped in Louisiana's famed culinary culture, with jambalaya and gumbo among his go-to dishes. Rusty landed his first job as a line cook at Belle of Baton Rouge and shortly thereafter was brought in to revamp the kitchen and menu at Atlanta's Atkins Park. Rusty is now an owner and executive chef of Atkins Park in Smyrna, GA, with a menu that nods to his Cajun/Creole inspirations. His success with the restaurant's revamp led him to start a suburban satellite location of Atkins Park, this time in Atlanta, which has now seen over a decade of success.
During this time, Rusty got to know Zac Brown, who was beginning to enjoy recognition as a local musician. As charismatic, larger-than-life southern men who appreciate music, food, and the culture that unites the two elements, the two quickly became good friends.

This is when the seeds were planted for the roving culinary adventure – the Zac Brown Band "Eat & Greet." With their 50-foot mobile kitchen "Cookie" in tow, the "Eat & Greet" is an opportunity to serve great food to approximately 150 of the band's biggest fans in an intimate setting before each show.

Rusty's most recent accolade was securing a spot as a finalist on season 13 of Food Network Star. Rusty came in 2nd place battling against 12 other finalists! We are so proud of his accomplishments.

Through it all, Rusty is mindful that he's not just representing Atkins Park Taverns and the Zac Brown Band; he's also an ambassador for local farmers and a tradition of southern hospitality, encompassing the South's traditions of sharing and camaraderie around the table, even as the cuisine at the center of it changes.